Reusable leather templates are the easiest way to transfer leather craft patterns onto tooling leather.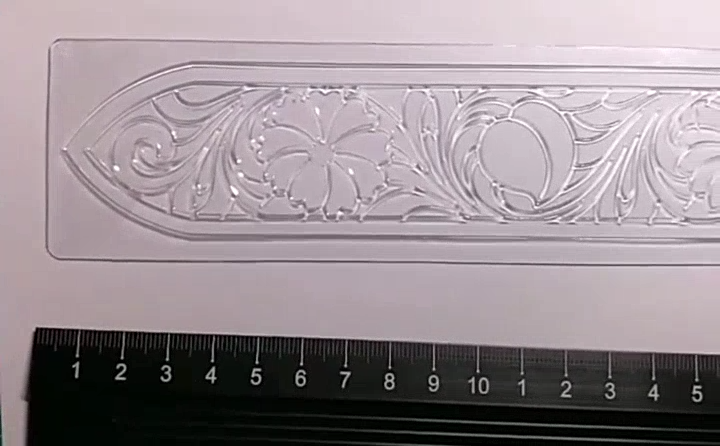 We are selling the belt transparent template shown in the video, not the finished belt.
The clear plastic templates have raised ridges providing the line art of leather carving patterns that you can transfer onto veg-tan tooling leather and reproduce patterns to carve and tool in your leatherwork.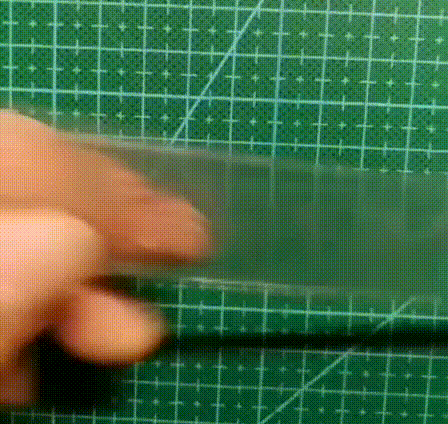 How to Use?
1: Place the template you want to transfer face down directly onto the cased (moistened) leather.
Hold leather templates in place so it doesn't slip and create duplicate impressions ruining the project you are working on.
2: To impress the embossed design into the leather, use a small spoon or modeling spoon.
Firmly rub the smooth side of the templates in all areas you want impressing on leather.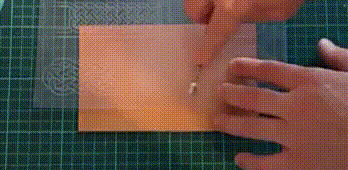 3: Your design is transferred.
When you lift leather templates you should be able to see a clear design and you can begin carving.