This tool will help you create and design jewelry from coiled wire.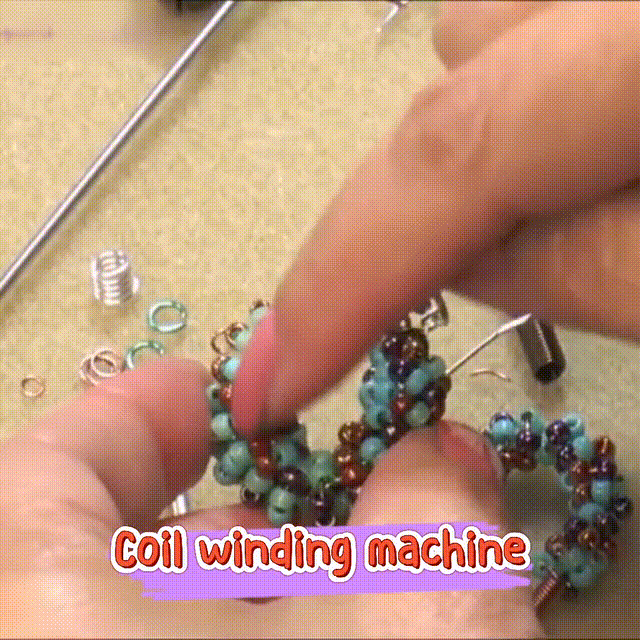 The set comes with

five cranking rods

1,1.5, 3, 4 and 5mm to meet your different needs.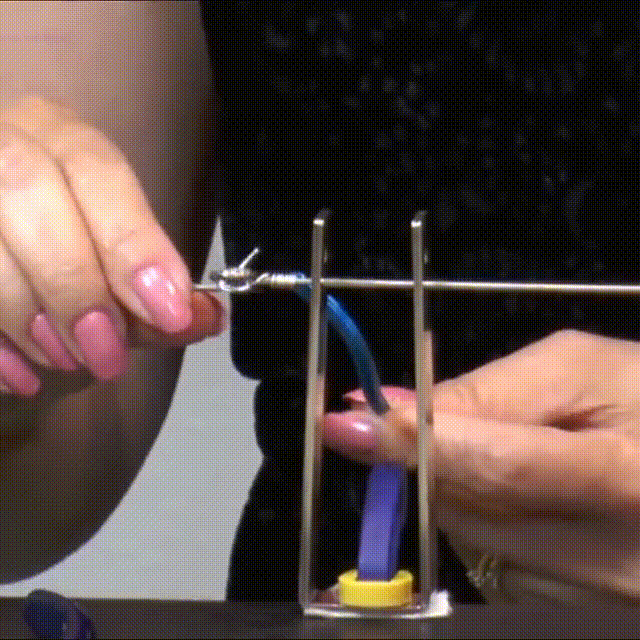 You can use the coiling gizmo with all guages of craft wire to make beaded jewellery and other designs.

Use this tool to coil wire to create

jump rings, coiled wire beads, and more

.

You can even add beads to your wire to create a beaded coil look.
SPECIFIACTION
1mm diameter reel can wind
5.7inch (
145mm) long spring;
1.5mm diameter reel can wind 8.3inch (210mm) long spring;
3mm diameter reel can wind 7.9inch (200mm) long spring;
4mm diameter reel can wind 7.9inch (200mm) long spring;
5mm diameter reel can wind 7.7inch (195mm) long spring;
PACKAGE INCLUDED
Five cranking rods 1,1.5, 3, 4 and 5mm
Bracket frame