The Circle Cutting Tool is one of the easiest ways to cut clean circles in leather.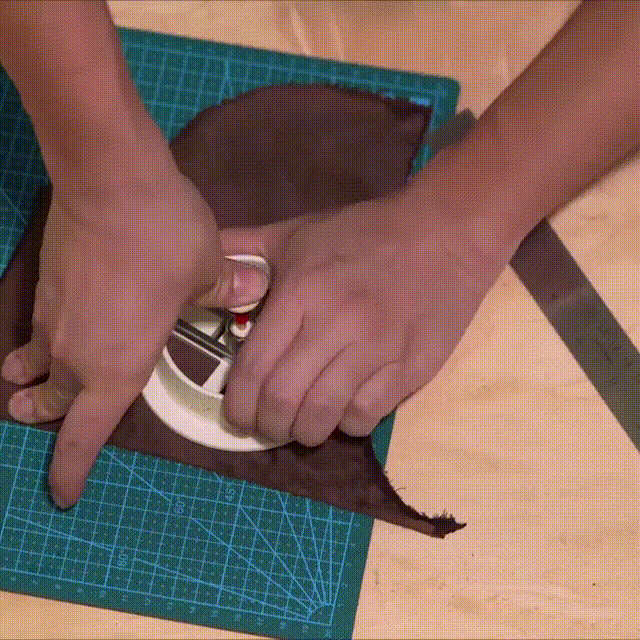 Cut perfect circles in fabric, leather, paper, mat board, cork, veneer, linoleum and most other materials up to 1/4 in. thick.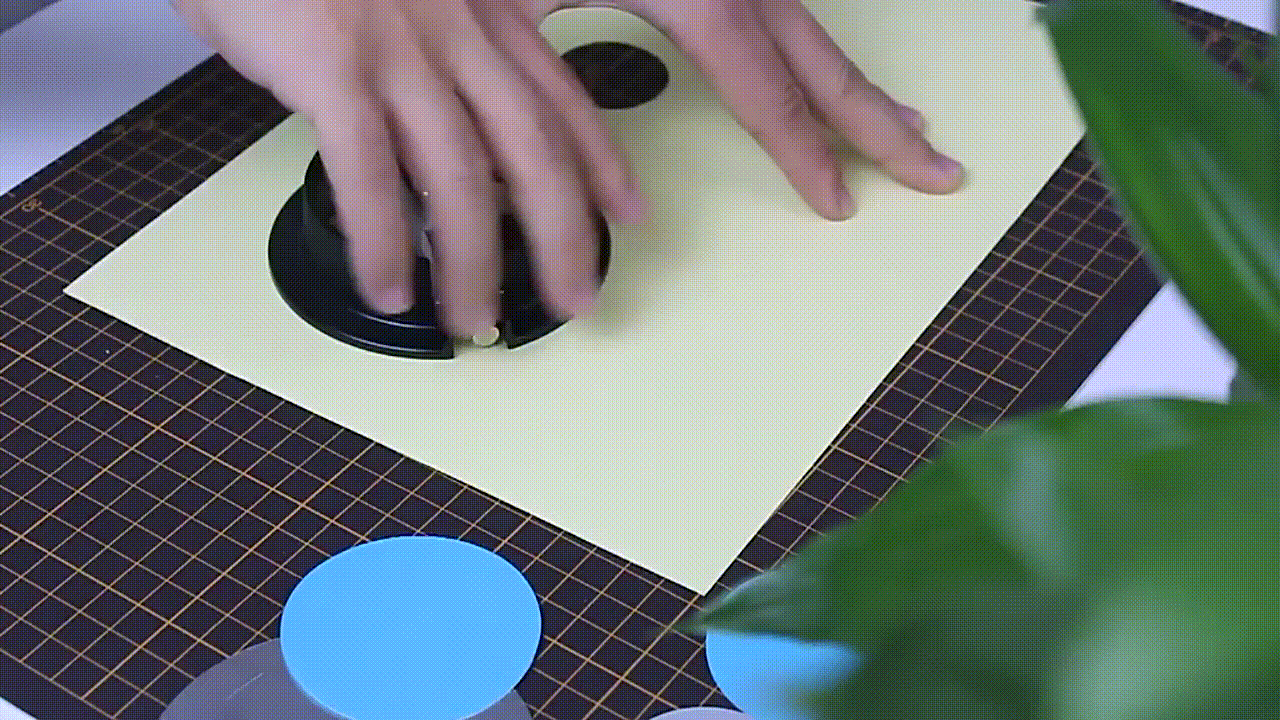 The tool will not mark the leather and produces clean finished products. The diameter is adjustable from 2-17cm (1.0-7.5 inches) which will hand most washers on up to large coasters.
The centerpiece is has a rubber part that holds the position extremely stable and won't damage or mark your leather. The blade depth can easily set to your desired thickness and will cut up to 12oz thick leather in 2-3 turns.
Storage box on the back: We have 5 replacement blades and 2 rubber caps in a back storage box in case they get lost.
Japanese Blade: The sharp steel cutter helps cut leather easier and neater. It's durable for long-term use.
Beam Slide Extender allows cutting larger diameter circles. Beam extender is 9 in. long and can cut circles up to 40cm/ 15.7in.
KEY BENEFITS
Fast and easy to use
Clean cuts!
The Center piece holds firmly in place and doesn't mar your leather!
Diameters from 1.0-7.5 inches
HOW TO USE IT?
1. Insert the blade into the knife hat
2. Unscrew the screw
3. Install the blade, the direction of the tip of the blade, the blade to extend the length of slightly longer than the thickness of the cut
4. Tighten the screws to fix the blade
5. unscrew the middle nut
6. Measure the size of the radius of the circle you need after tightening the screws to fix
7. Put the round cutter on the leather, the left hand to press the round cutter, the right hand to press the rubber hat, feel the tip of the knife penetrate the leather
8. One hand press the fixed button, follow the direction of the arrow to rotate cutting
9. Final effect
PACKAGE INCLUDED
Round Cutter x 1pc
Ruler x 1pc
Replacement Blade x 6pcs
Replacement Rubber Cap x 2pcs