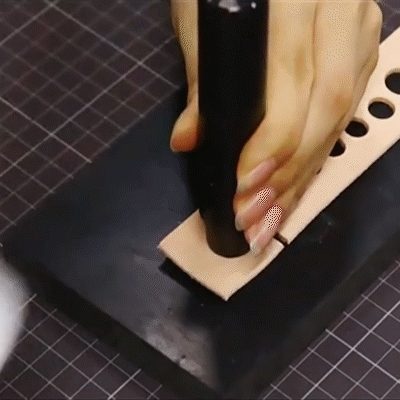 Widely used: Special tool for punching holes in leather, bags, shoes and hats, PVC, etc.
Features: More energy-saving than a normal punch. Can punch thick material, the special design will not make the leather hole deformation too big.


Material: imported tool steel (special process heat treatment of the edge)


Note:
1. When punching must be a padded plastic pad punch board or Oxford pad board. 10mm above the round punch force area is large, ordinary tools will be very hard to knock up, the larger the model is not easy to knock through the leather, this is not a quality problem.

2. Do not start punching too hard, or it will punch into the pad is very deep pull out.

3. When the punch is not in use or after use, please wipe the machine oil to protect and maintain it.