Today we are going to learn how to make a large tootsie bag for beginners (no need for too professional or complicated tools.)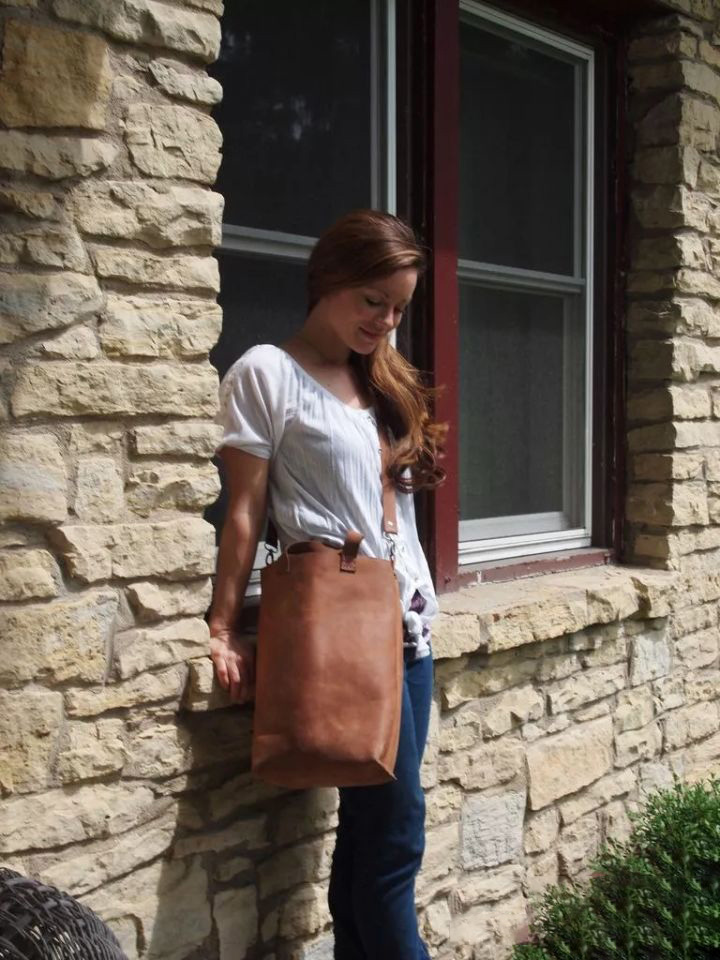 Lets Go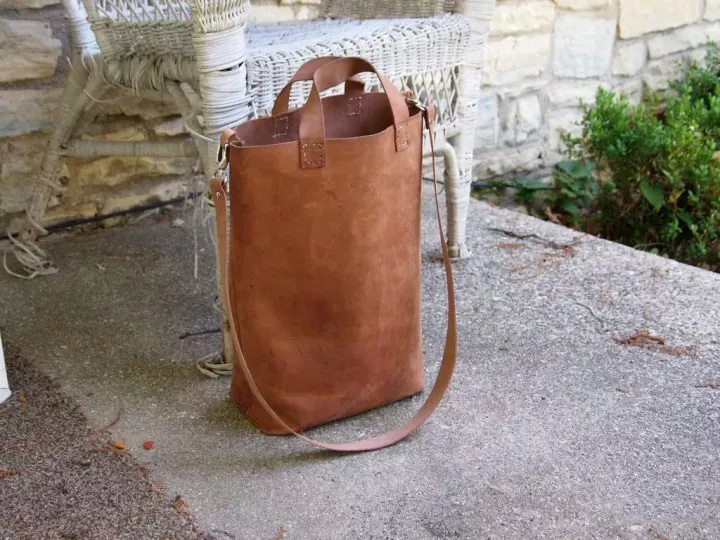 The first step: leather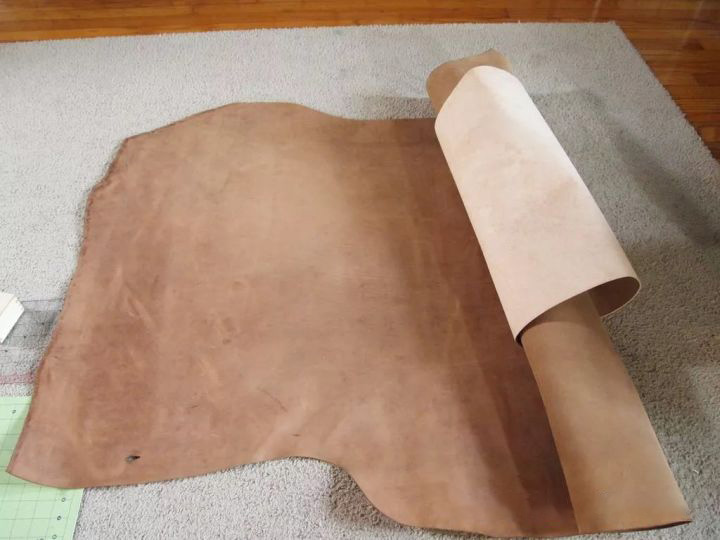 Prepare the necessary leather materials, the picture is cowhide, you can also choose different colors of leather according to personal preference.
Version size cut out as follows.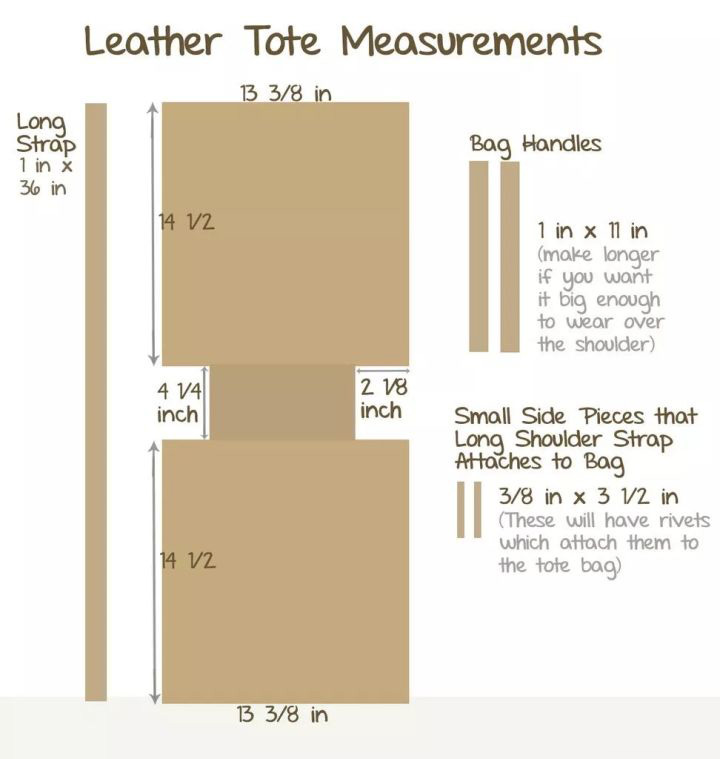 Tot bag version according to the measured size to start cutting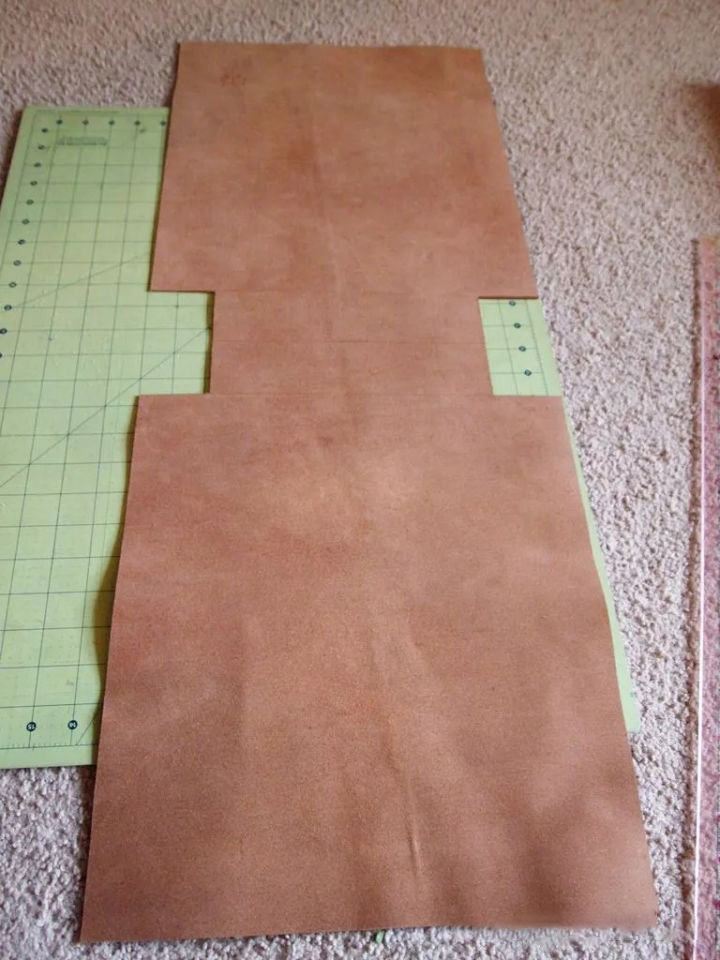 Cut out the leather of the bag body with a leather cutter (knife is sometimes more convenient)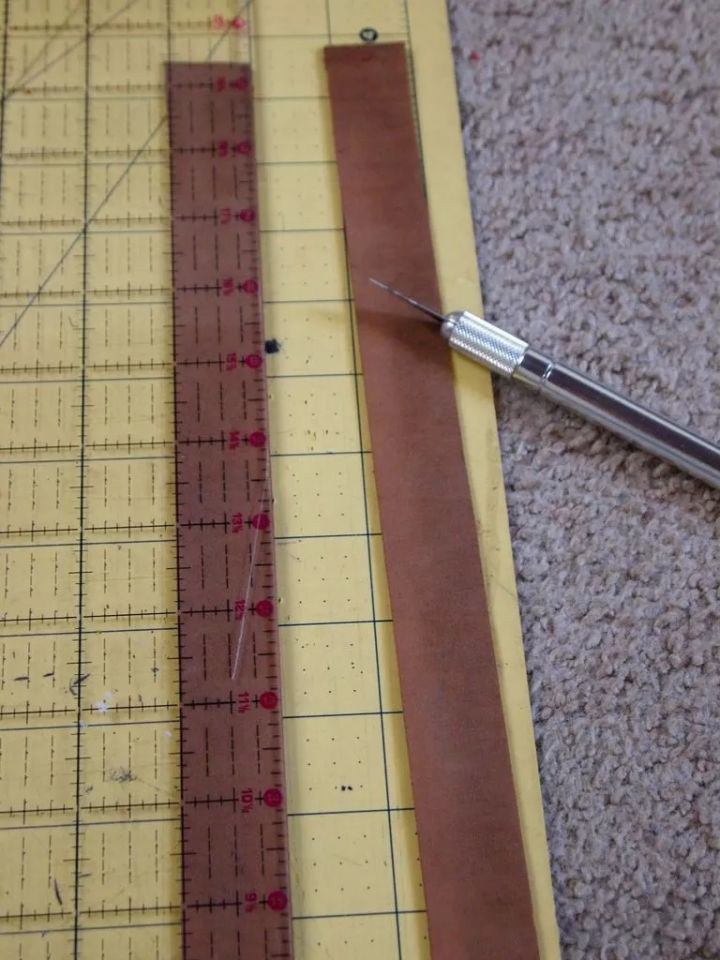 Cut out the leather for the shoulder straps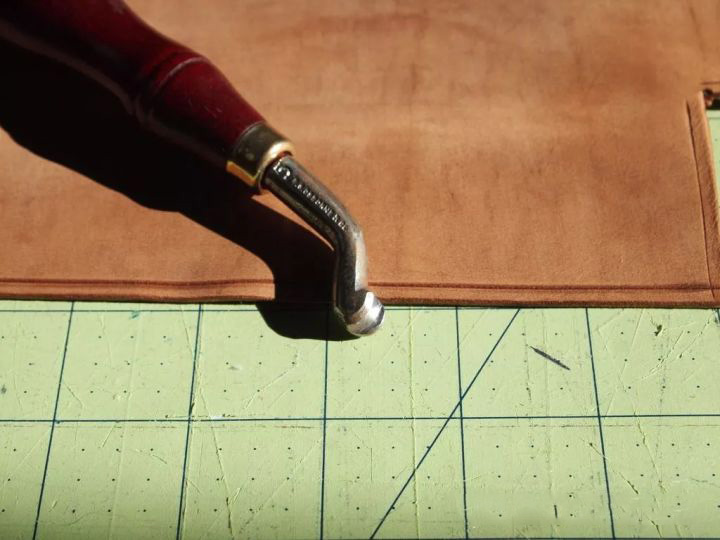 Use the edge scriber to cut along all the edges of the leather to make the bag look neater and more delicate. Then use a slotter to cut slots along the long edges of the leather, it will be easier to sew after the slots are cut (because the leather is thinner where the slots are cut and easier to manipulate for sewing).
Step 2: gluing + punching + sewing
Gluing.
Fold the leather in half and start gluing it with adhesive along the edges to be seen.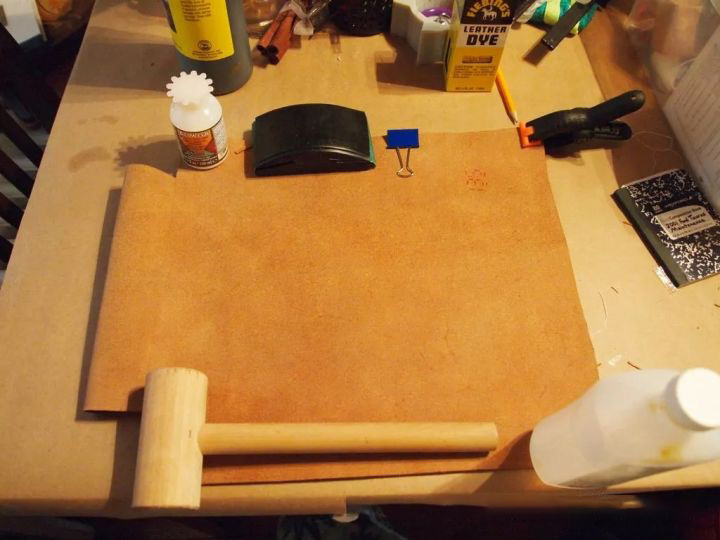 While the bonded leather is half dry, you can run a heavy object or roller back and forth over the edges of the leather, which will make them really stick, and then about 30 minutes apart.
Perforation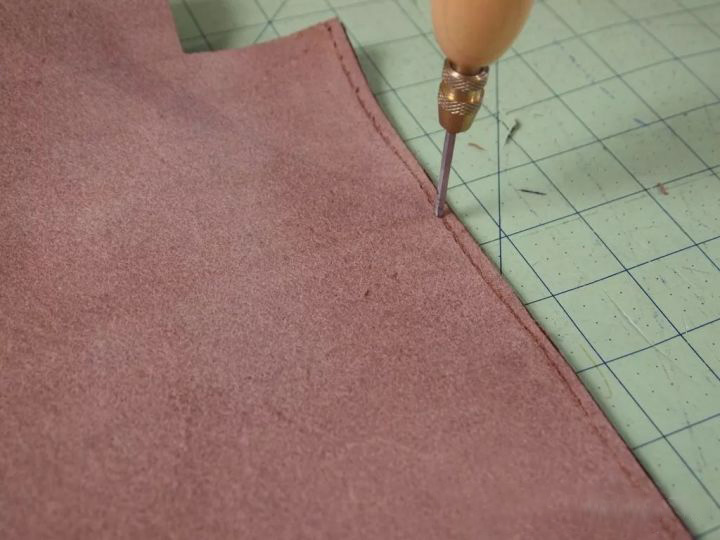 The next step is to start punching holes, along the digging line, the author of the picture does not have a professional hole puncher, using a hammer one hole at a time, we have a diamond chop or recommended diamond chop punching, improve efficiency, sewing after the pinhole will not be so large, the bag also looks more delicate.
Sewing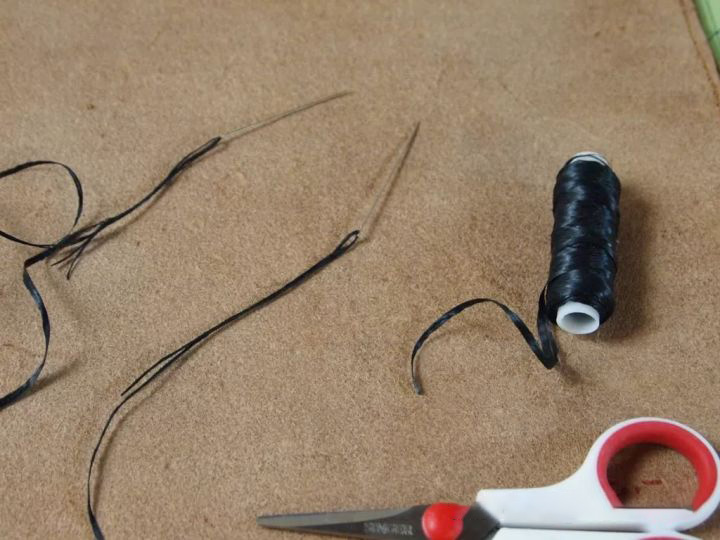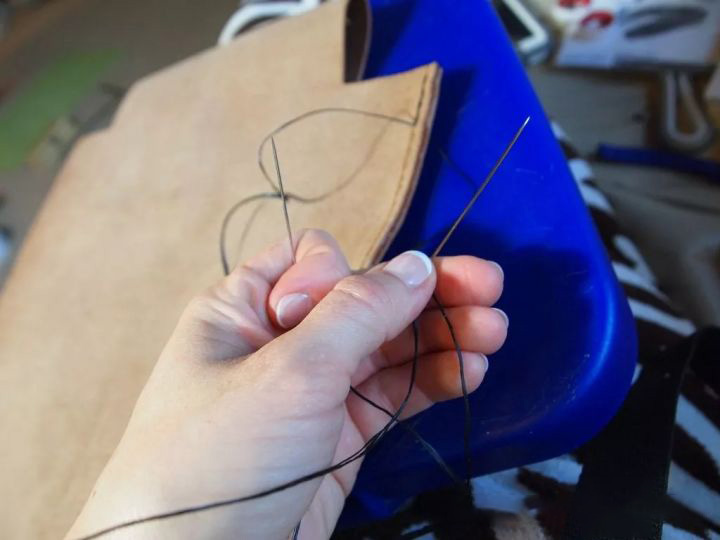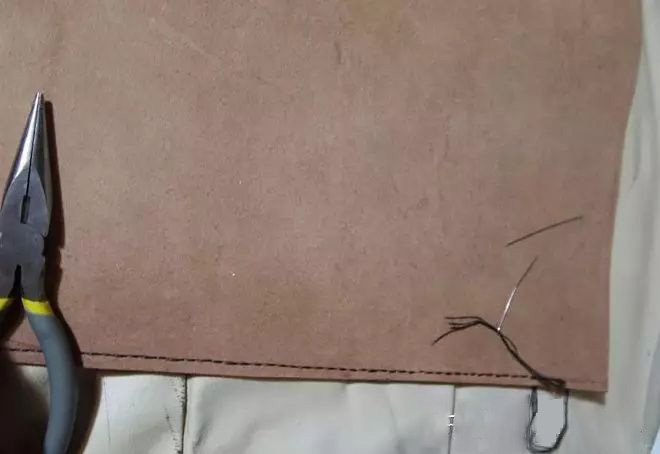 Hermes double-needle sewing method
Turn the bottom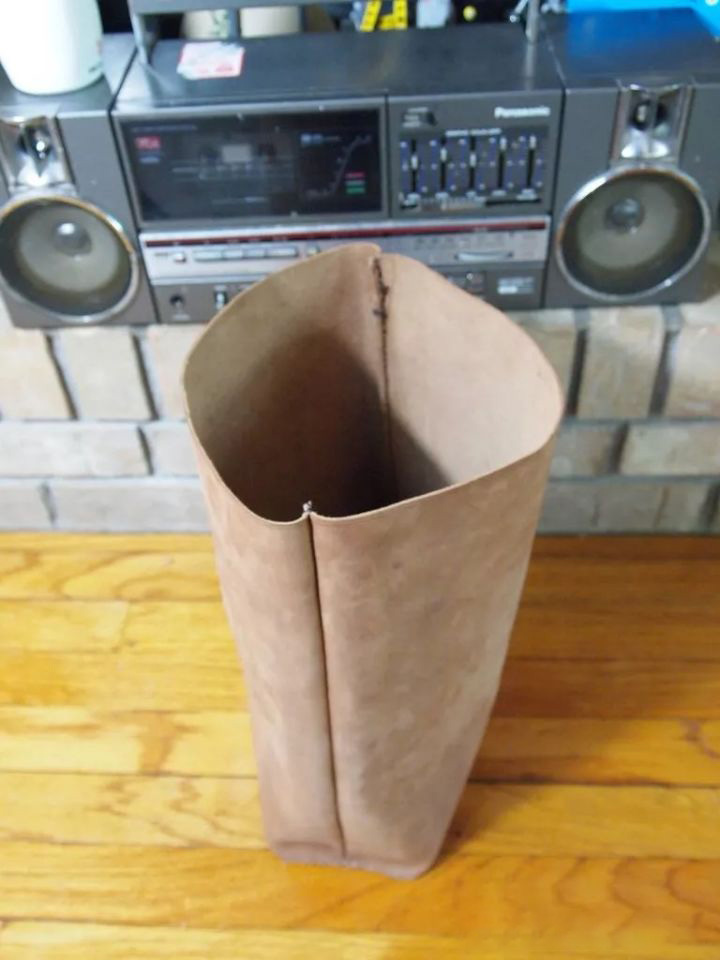 After sewing, turn the bag over, with the bottom facing out.
Next, start sewing the bottom corners.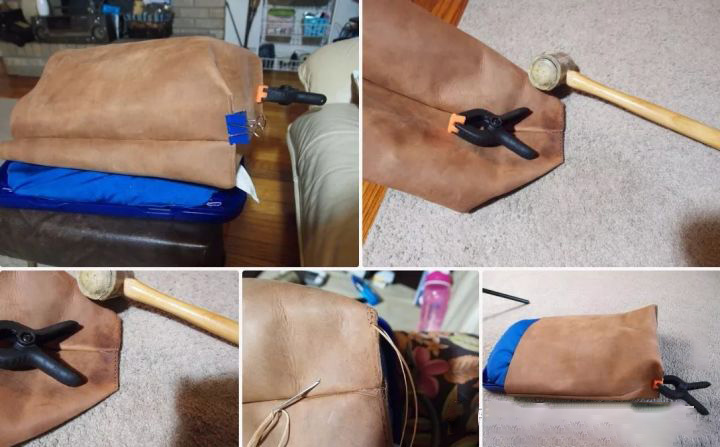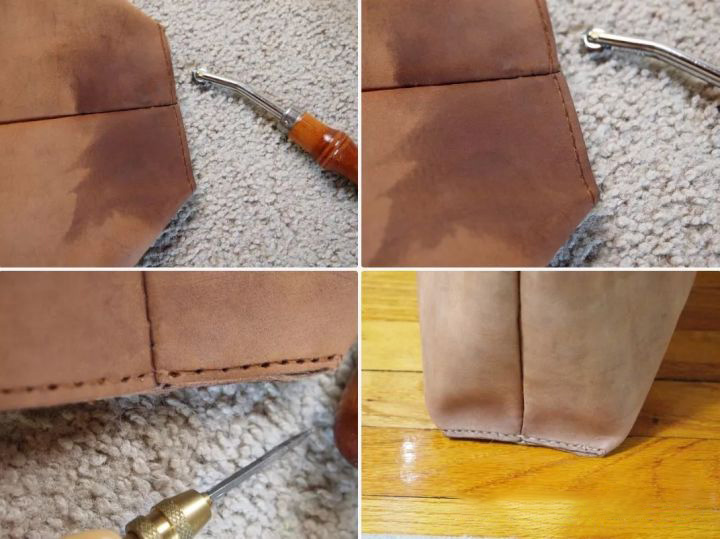 Wet the leather, draw the sidelines, dig the grooves, punch the holes, glue, and finally start sewing. Repeat the previous steps to finish sewing the bottom of the bag.
Step 3: Make the carrying handle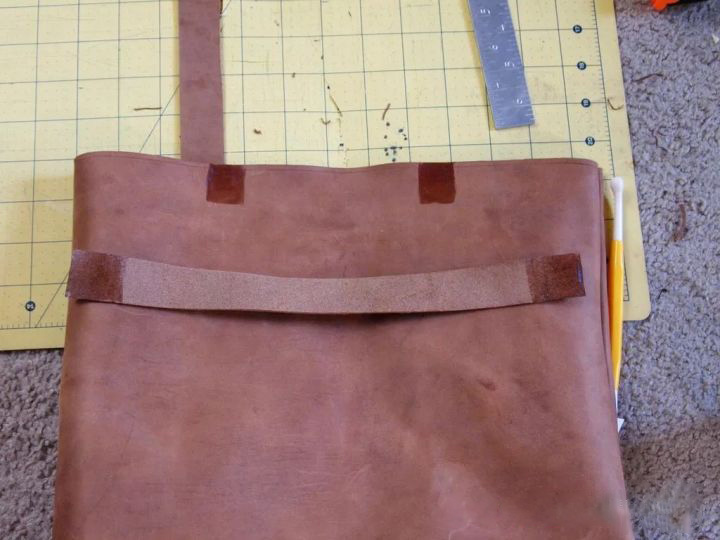 Determine the position of the carrying handle and the length of the carrying handle. Glue with leather adhesive.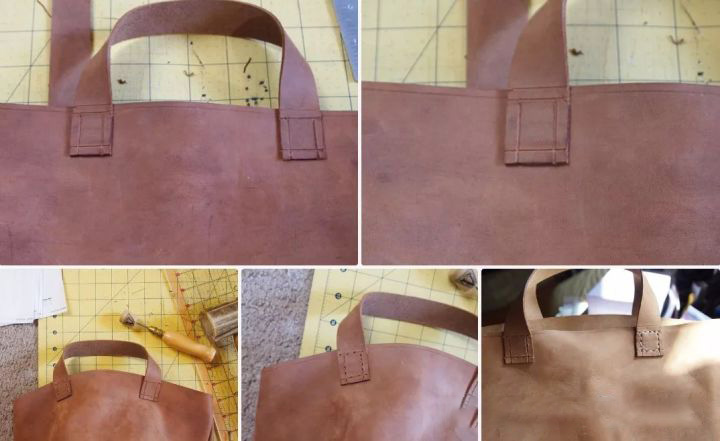 Draw the edge line, dig the slot, punch the hole, glue, and sew the handheld part.
Step 4: Make the back strap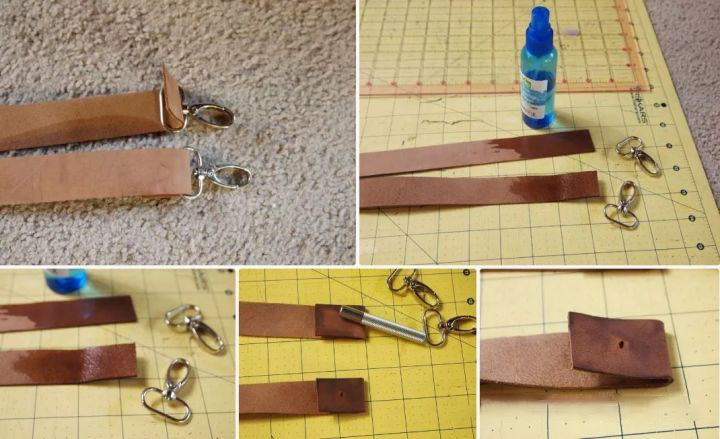 Wet the end of the back strap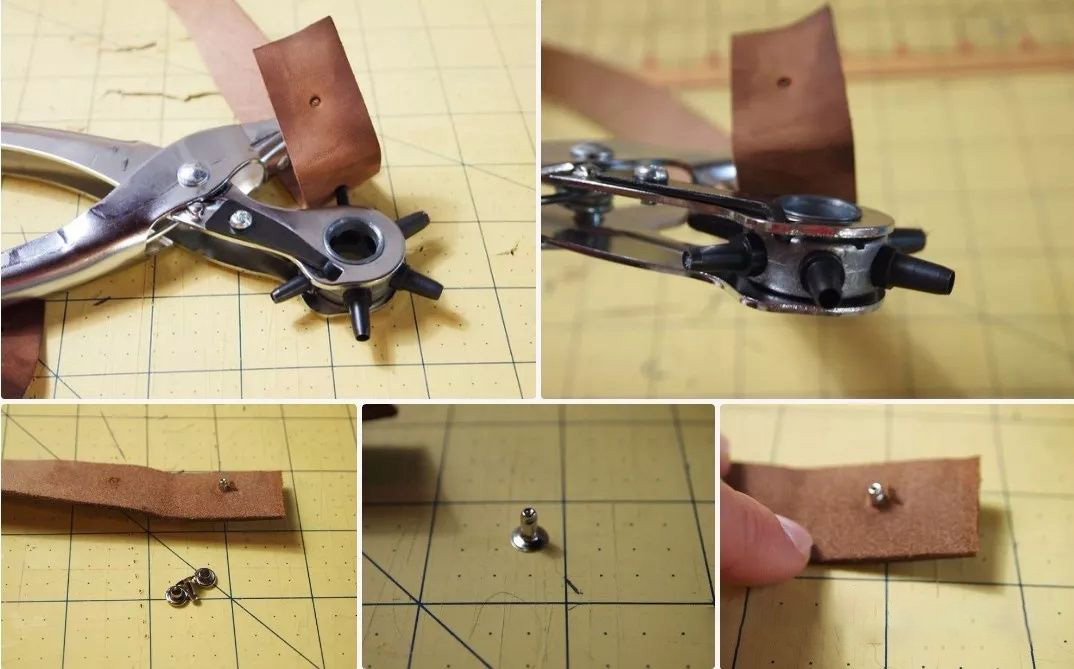 Punch holes with a hole puncher, or you can use a hammer to punch, just to be able to put through a hole suitable for the size of the rivet.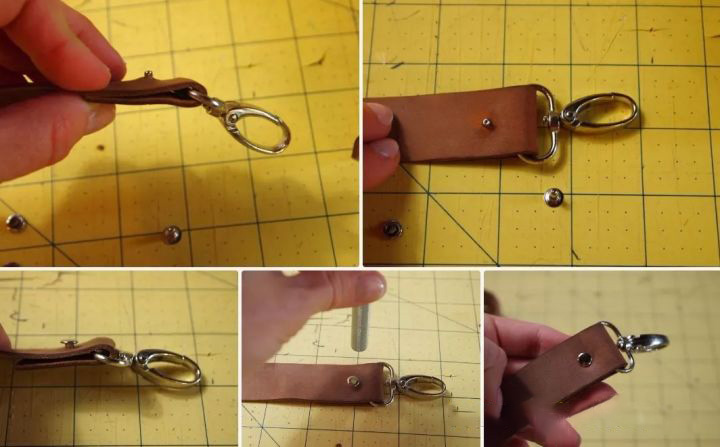 Install the rivets after piercing the swivel buckle, and then install the rivets with a punch.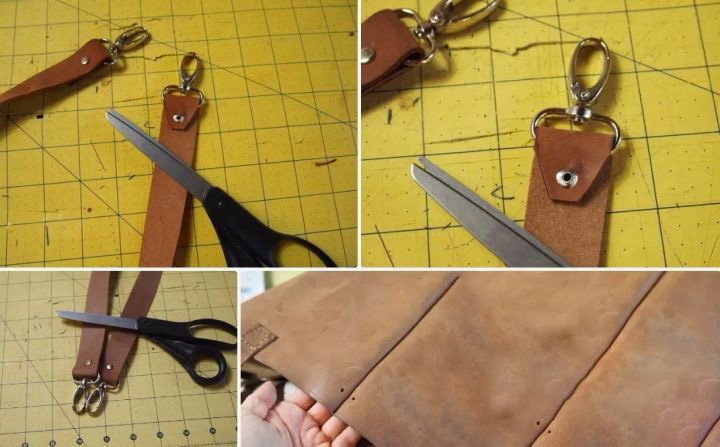 Trim the shoulder straps, you can also not trim them.
Next, punch holes in the bag, pay attention to the location of the holes.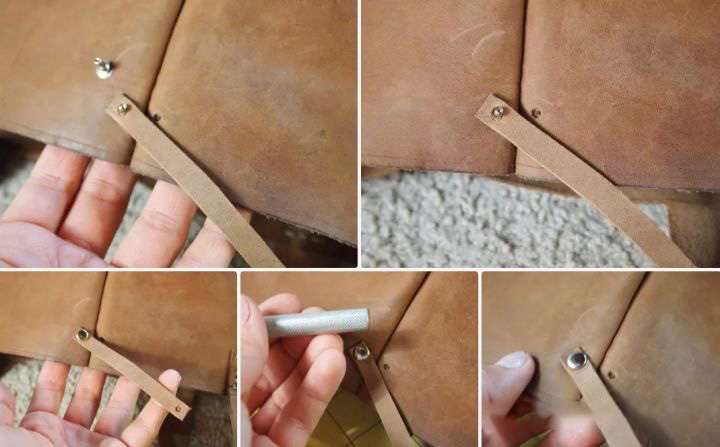 Use a small shoulder strap to take over the large shoulder strap, two holes with rivets to fix well. Small shoulder straps twisted into the shape in the picture above, to facilitate the installation of straps after the link.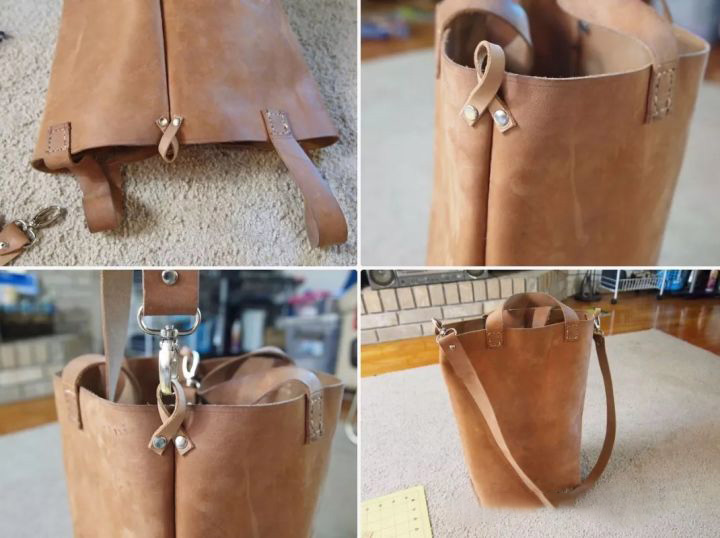 Buckle the locking buckle, complete.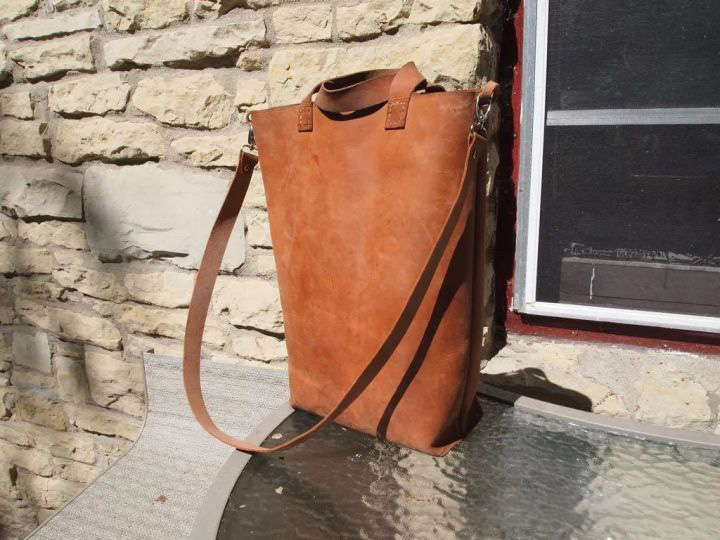 This is a beginner can also do the bag, do not need too many tools, may not be so delicate, but retro rugged is also another style.